Discover more from 3 Million Years
Digital comics news, reviews and more. With Custard Comix - with a zine about things, comics and more to come!
Coming Soon - Exorcists Never Die #1
From Mad Cave Studios
Mad Cave Studios keep bringing out some excellent-looking series, and now there is another one to come - Exorcists Never Die #1. Coming in April 2023.
Exorcists Never Die #1, Mad Cave Studios' all-new six-issue supernatural action series written by Eisner, Ringo, and GLAAD-Nominated writer Steve Orlando (Spider-Man 2099, Wonder Woman), with art by Sebastián Píriz (Transformers Wars End, Stranger Things), is getting two special 1/250 variant covers by Jhony Caballero and Scott Koblish (Deadpool)!
Syd Miller and Ellen Blair are the world's two premiere combat exorcists—the only problem? After a nuclear break up years ago, they can't stand each other. But when the biggest soul auction in history kicks off beneath Los Angeles, Syd and Ellen have no choice but to come together to raid the HELLSCRAPER, an infernal tower going straight down into the Earth. With thousands of souls on the line, Syd and Ellen must fight their way to the bottom, or die trying.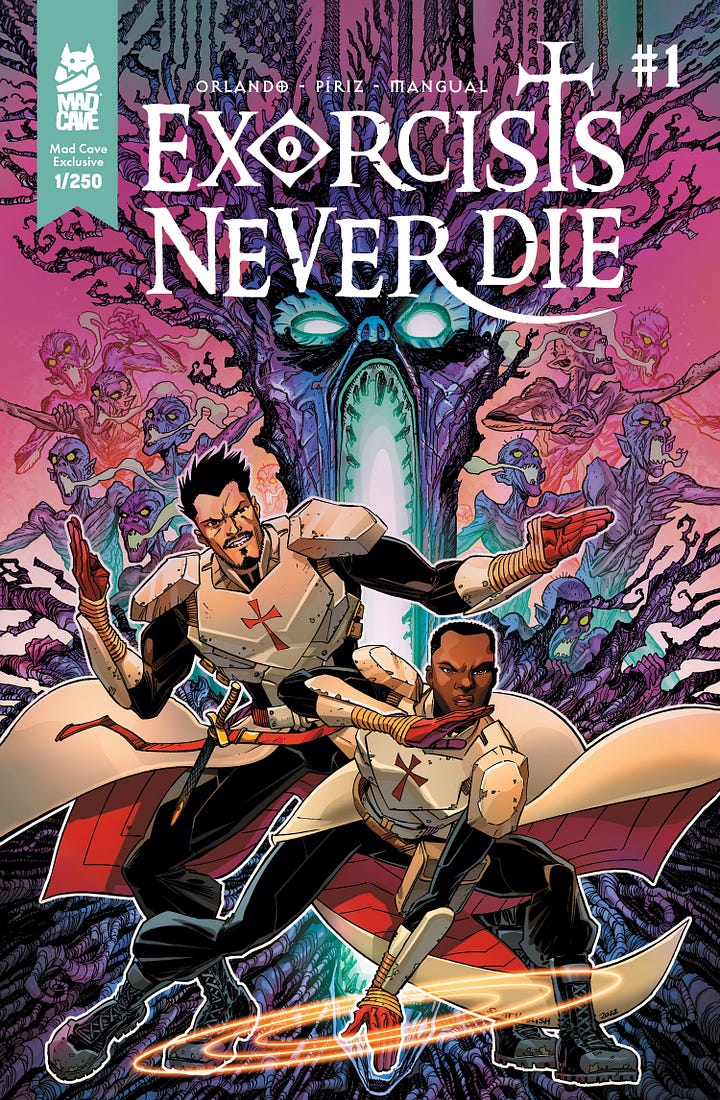 Exorcists Never Die #1 hits shelves April 14. Letters by Carlos M. Mangual.

The Jhony Caballero and Scott Koblish variants are now available for preorder on the Mad Cave Studios website!