Discover more from 3 Million Years
Digital comics news, reviews and more. With Custard Comix - with a zine about things, comics and more to come!
Etheres Explores The Afterlife in New One-Shot
From Source Point Press
Syrian writer Anas Abdulhak explores the afterlife in a new one-shot story called Etheres from Source Point Press. It looks very interesting, and the preview below shows some of the amazing art to go with it.
---
Thanks for reading 3 Million Years! Subscribe for free to receive new posts and support my work.
Source Point Press has announced the release of Etheres (March 22nd, 2023), a brand new one-shot from up and coming Syrian writer Anas Abdulhak (Eleutheromania) with artist Dennis Menheere and letterer DC Hopkins (Nocterra). Etheres tells the poetic tale of a woman's journey through an unknown and perilous realm of the afterlife. 
Following her passing, Valerie finds herself navigating a mysterious world known as Etheres– a realm where souls go when they don't belong anywhere else. Valerie is accompanied by The Creature, a foreboding and taunting figure who guides her through this unknown realm. Valerie's journey unfolds through poetic narration as she experiences her surroundings, recalling her past life, her trauma, and why she believes she deserves to be there. 
"This story is deeply personal for me as death has unfortunately been something I'm all too familiar with. Like many Syrians, I've had to deal with the loss of people we love. We've had to learn how to reckon with the looming threat of death, which inevitably brings up a lot of questions about the afterlife... What lies after, where we belong. Whether we've been good enough or if we've done enough. Those are themes I really wanted to touch upon and explore in Etheres"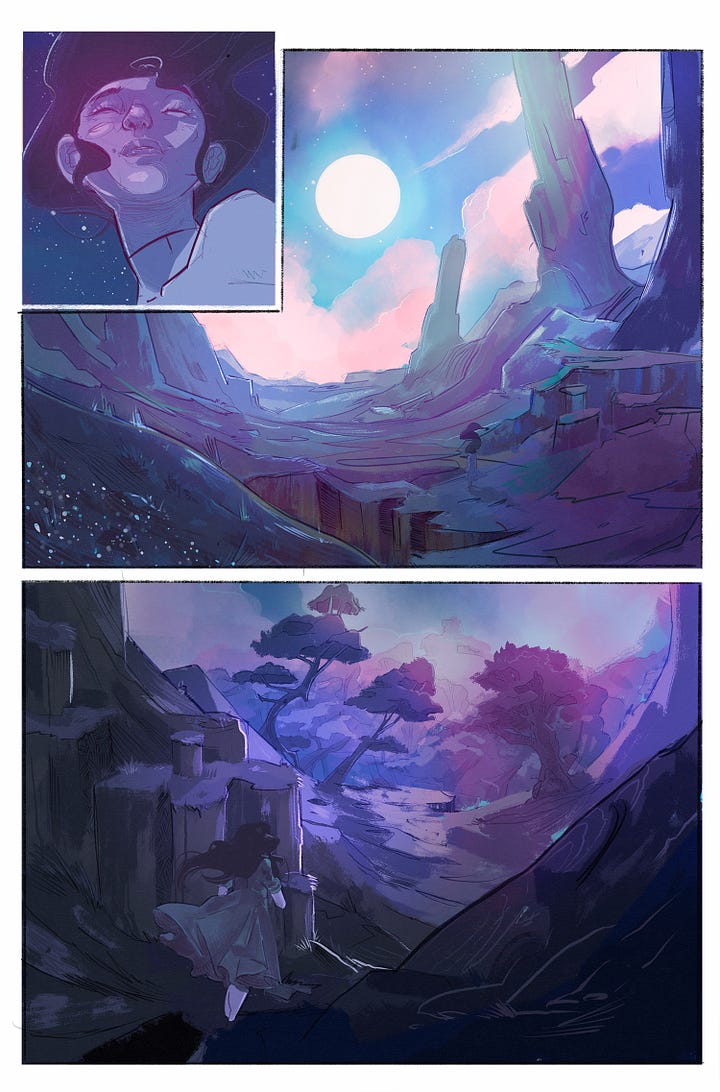 Anas Abdulhak (they/them) is a writer and poet from Damascus, Syria whose first one-shot Eleutheromania, released in early 2022, relied heavily on poetic storytelling and abstract imagery. They have since then gone on to create Objects in the Mirror, a successfully crowdfunded comic book that tackles themes of identity, home, and found family.
Etheres features a cover by interior artist Dennis Menheere, with letters by Ringo Nominated DC Hopkins and is edited by the creator of the Color of Always anthology Michele Abounader.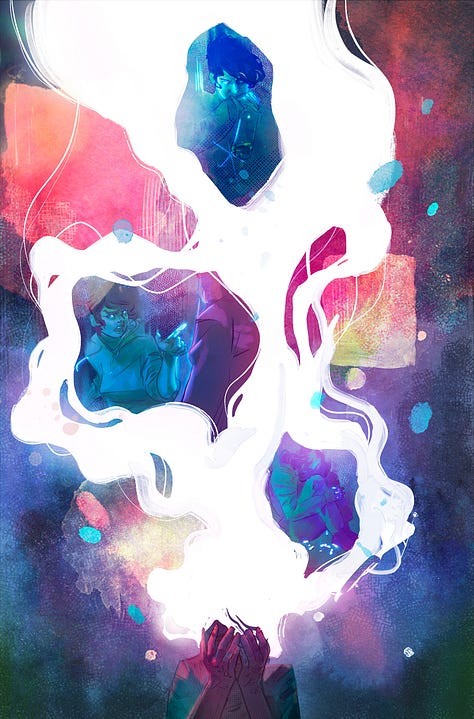 Dennis Menheere (he/him) is an artist and illustrator from the Netherlands. Etheres is his debut comic book and since working on it, he has gone on to work on several others including The Negative Space Anthology as well as short comics and other projects that have yet to be announced.
Dennis added, "As a comic book reader, I tend to enjoy characters that I can relate to. I want to read a story that tackles issues I deal with - - issues we all deal with to a certain extent." Said Dennis. "Anas' work speaks to me on a personal level, and when I read the script for Etheres I wholeheartedly wanted to do it justice - I wanted to compliment Anas' voice, and help get Valerie through her ordeal. Shape the realm she journeys through, make readers feel what she feels. Harrowing darkness and blinding colors. Just my thing!"
Print copies of Etheres will be available for sale in March 2023 exclusively at local comic book shops (use comicshoplocator.com to find the nearest one) or on the Source Point Press webstore.
For continuing news on Etheres and more from the creative team, visit anasabdulhak.com / dennismenheere.com or follow them on Twitter @anas_abdulhak and @dennismenheere respectively