Discover more from 3 Million Years
Digital comics news, reviews and more. With Custard Comix - with a zine about things, comics and more to come!
Funding Now - The Ballistic Boyz
Now Live on CrowdFundr
There's a new crowdfunding project on CrowdFundr - The Ballistic Boyz - with the proceeds going towards the fight against Cystic Fibrosis.
Using 100% of the proceeds, EchoVerse Comics aims to create awareness and help children and families fighting the devastating disease, Cystic Fibrosis
Nonprofit comic book publisher, EchoVerse Comics, is raising funds for Cystic Fibrosis (CF), featuring the Crowdfundr campaign, The Ballistic Boyz: And So It Begins, written by newcomer Dwayne Wallace II, with art by Caio Majado (Edge of Spiderverse, Avengers Infinity), colors Vinicius Townsend (GI Joe, Battlestar Galactica) and letters Zen (Xenoholics, Zombie Tramp).
Eric and Dan find themselves in a predicament neither expected themselves to be in as young 20-somethings.  They have been tasked with saving the world.  How can two people save the entire world? What are they even saving the world from? One, excited about his new lot in life…the other, rather unhappy about his new circumstances…are thrown into a super powered battle with a flying man that can probably blow them up. Even they didn't expect to be signed up for this.  And who is this young lady and what does she have to do with their story?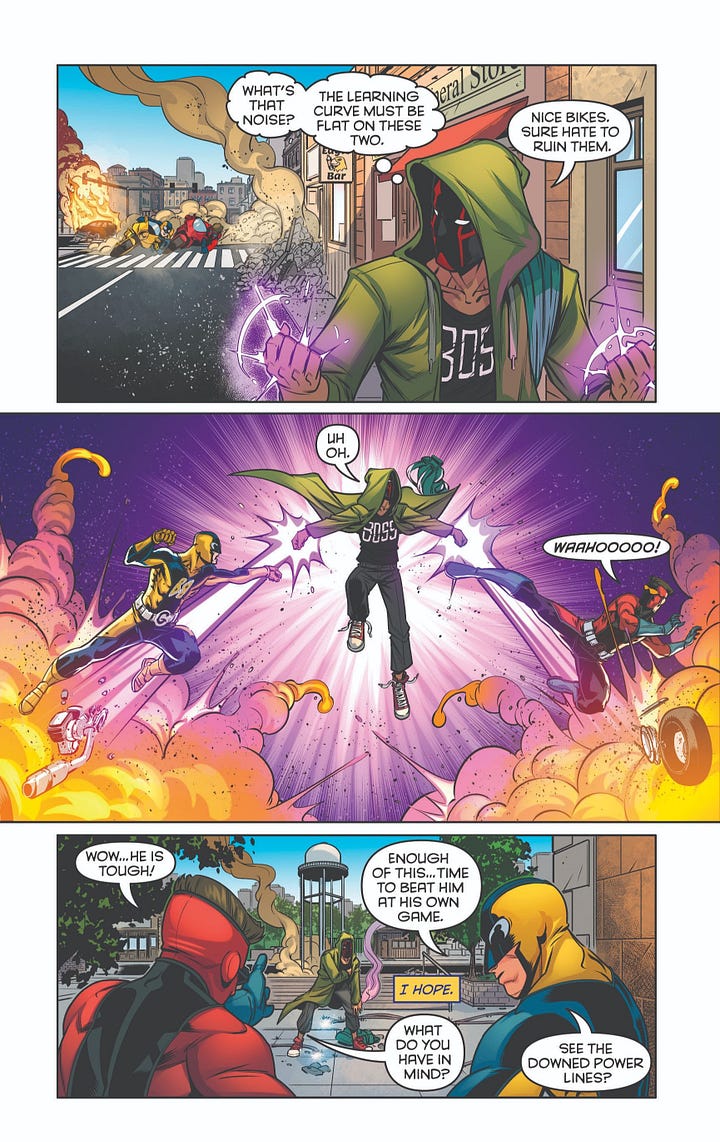 What is Cystic Fibrosis? CF is a genetic disease that affects lungs. People who have cystic fibrosis have a faulty gene that prevents the body from removing fluid from cells, tissues, and glands  in the lungs, making it very difficult to breathe.
Seventy percent of funds raised will be used to obtain equipment and medicine, and to provide quality of life assistance to children with CF and families battling with the disease; the remaining will go towards creating awareness and CF awareness artwork.
"After my best friend, Bridget Maxwell, died due to complications caused by the genetic and deadly disease Cystic Fibrosis, I started EchoVerse Comics," said Founder, Eric Cluck. "My hope is that The Ballistic Boyz: And So It Begins creates an elevated awareness and a conversation around this life-threatening disease. With your help, this will bring a higher understanding to more people and create advocacy for many more people outside of the CF community."
The campaign ends The Ballistic Boyz: And So It Begins ends Friday, June 23. Learn more about EchoVerse Comics and Cystic Fibrosis, visit https://www.echoversecomics.com/
---