Discover more from 3 Million Years
Digital comics news, reviews and more. With Custard Comix - with a zine about things, comics and more to come!
Get Ready For The Treasury of British Comics Annual 2024
Coming This Christmas
Yes, 2024 is already being talked about, and from Rebellion, it's the Treasury of British Comics Annual 2024. Check out the details below.
3 Million Years is a reader-supported publication. To receive new posts and support my work, consider becoming a free or paid subscriber.
For over a century, the comic book annual has been an essential Christmas stocking filler for British children and Rebellion is delighted to announce its newest edition to this proud tradition – The Treasury of British Comics Annual 2024.

Arriving on 8 November in a gorgeous hardcover, the Treasury of British Comics Annual will arrive just in time for the festive period and feature both lovingly restored classic comics and brand new high-octane stories!

Available from comic book stores, the Treasury of British Comics Annual 2024 will come in a retail edition with cover by Henry Flint (Judge Dredd) and an edition exclusive to the Treasury of British Comics webshop featuring a cover by David Roach (Anderson, Psi Division).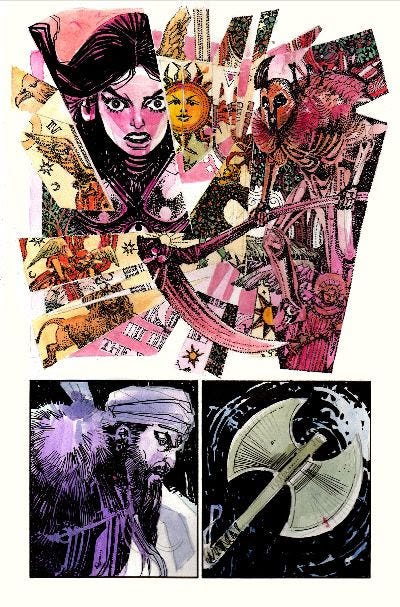 The team behind the Treasury of British Comics imprint have dived deep into the archives of IPC, one of the world's biggest publishers of comic books, to select slick and exciting stories from such legendary British comic book titles as Lion, Starlord, Misty, Action, Wham!, Scream!, Smash!, Battle and Valiant!
Featuring the best of British talent such Brian Bolland (Batman: The Killing Joke), Joe Colquhoun (Charley's War), Steve Dillon (Preacher), Pat Mills (Nemesis the Warlock), Leo Baxendale (Bash Street Kids) and many more, the Treasury of British Comics Annual will bring the magic back to this great British tradition with a veritable newsagents' shelf full of classic stories from annuals, specials and titles of the past, lovingly restored and reprinted comics will sit alongside three brand new strips.

Famed Transformers writer Simon Furman its two of Britain's greatest characters – The Leopard from Lime Street and The Spider – against each other. Artists David Roach and Mike Collins (Doctor Who) bring to life the titanic head-to-head between the feline powers of young Billy Farmer against the inventive but ruthless master criminal and anti-hero!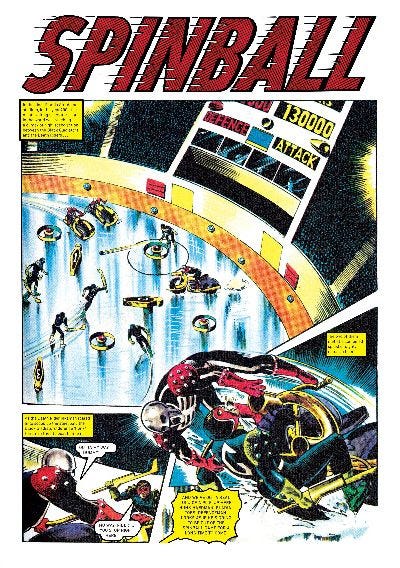 There is the thunderous return of the wandering warrior, Black Beth, with writer Alec Worley (Durham Red) once again teaming up with breakout artist DaNi (Coffin Bound) to deliver another tale of Beth's quest to punish evildoers, with stunning pages evoking the work of master artist Sergio Toppi but with a dynamic, gothic edge and startling colour.

And, on the Eastern Front in the dying days of World War Two, Sergeant Holstein and his battle-hardened unit of men (and one mighty beast) face off against cutthroat Cossacks in Gustav of the Bearmacht by Kek-W (The Order) and Staz Johnson (Dark Legacies).

With something for all ages, the Treasury of British Comics Annual 2024 is the perfect Christmas gift for fans of classic British comics and a perfect introduction to a world of action and adventure for the next generation.
---