Discover more from 3 Million Years
Digital comics news, reviews and more. With Custard Comix - with a zine about things, comics and more to come!
Get Some Charred Remains!
From Mad Cave Studios
A new series from Mad Cave Studios, and here are all the details for this new horror story - Charred Remains.
Mad Cave Studios announces a new noir. Unleash the inferno.
3 Million Years is a reader-supported publication. To receive new posts and support my work, consider becoming a free or paid subscriber.
Spooky season is just around the corner, and so is the all-new Horror/thriller from Mad Cave Studios, CHARRED REMAINS! Written by Anthony Cleveland (STARGAZER) with art and colors by Andrea Mutti (BUNNY MASK), and letters by the amazing Taylor Esposito, this exciting new series will set it all up in flames
…
A dark entity made of fire, smoke, and ash—"The Fire Man"—blazes through a young girl's home, killing her entire family. Amy Durant swears she saw this supernatural creature, but no one ever believed her. Unfortunately, these past fears reignite a decade later as her city goes up in flames. With no one else to rely on, Amy is forced to battle both past trauma and the face of the inferno.
"I was a coroner deputy for four years and the few cases that really got to me were all involved in fire," said Anthony Cleveland. "This story was an opportunity to revisit those fears and put them on the page for readers to experience. A seamless combination of classic conspiracy noir and horror against the beautiful backdrop of New Orleans with all its allure, history, and mystery. We crafted an intense journey for readers and we can't wait for them to feel the heat!"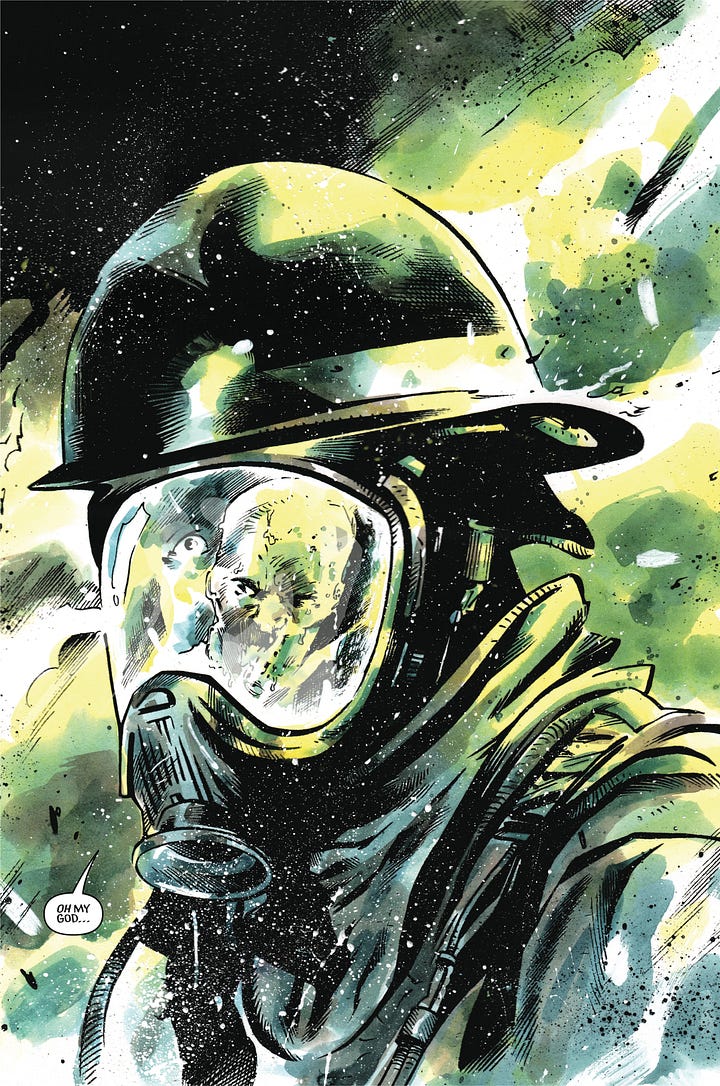 "The creature is real—CHARRED REMAINS is a crazy adventure on the edge of reality and very high temperatures!" said Andrea Mutti. "Amy, a little girl traumatized by a ferocious fire from which a strange creature wrapped in flames seems to emerge. Years later, having grown into a resolute young woman, Amy begins a frantic search for that monstrous creature—it can't just be her imagination, it wasn't a nightmare."
CHARRED REMAINS drops in shops December 13th. Covers A and B by Andrea Mutti.
---