Discover more from 3 Million Years
Digital comics news, reviews and more. With Custard Comix - with a zine about things, comics and more to come!
Mad Cave Studios Joins The Omnibus App
A new addition for digital reading
Omnibus is building up its library with an eye towards its eventual launch - now they have added Mad Cave Studios.
Mad Cave Studios is pleased to announce that they will be partnering with Omnibus to present their full catalog for digital readers everywhere! 
Omnibus is a modern digital comic store and reader app. By fans, for fans. Omnibus aims to move forward with options for discovering new things to read, and new experiences and interfaces for digital comics.

The partnership will include many amazing titles from the Mad Cave Studios catalog, such as the latest releases: A Legacy of Violence, You've Been Cancelled, John Tiffany, The Karman Line, and more!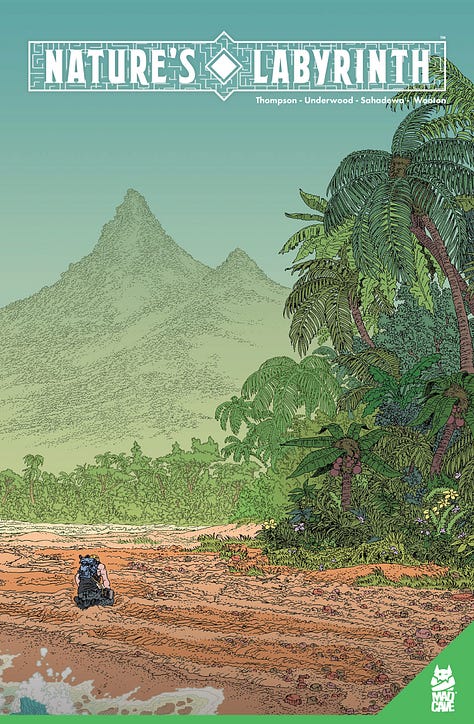 "We're very happy to add Omnibus to our ever-expanding digital comics options," said Mark Irwin, Mad Cave Studios Senior V.P. of Business Development. "They have crafted something truly great for comics readers, by comics readers. Mad Cave with Omnibus is a win-win for fans, everywhere."
"Omnibus is excited to carry Mad Cave's roster of innovative genre-spanning titles," said Travis Schmeisser, Omnibus Co-Founder.