Discover more from 3 Million Years
Digital comics news, reviews and more. With Custard Comix - with a zine about things, comics and more to come!
MCM Comic Con London - Part 2 - TPub, Jessica Martin, Anish Patel & Afterlight Comics
#MCMComicCon
Part 2 of my highlights from MCM Comic Con this past weekend.
One of my highlights of comic-cons is visiting Neil at the TPub stand. They have their own twisted challenge - getting new readers to check out Twisted Dark.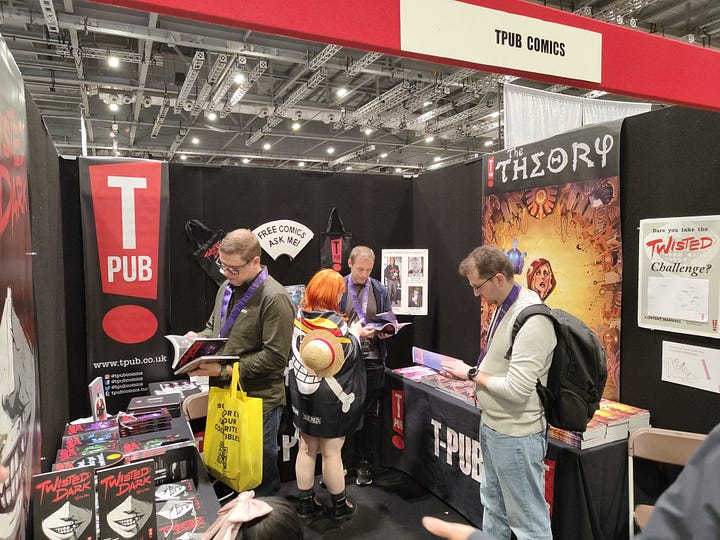 Fear not, though. TPub has an online version of the challenge so that you can read some, too.
---
From stage and screen is Jessica Martin. Many years ago, I bought her first graphic novel, It Girl, and it was great to see her again. I also bought a book, Elsie Harris Picture Palace.
---
From Anish Patel, it's Final Nine. With some excellent poker chips as his calling card, this looks like a great book to check out in digital and in print.
---
Afterlight Comics has many horror comics - many of which I have backed on Kickstarter. They have a great selection, and it was a pleasure to see them here.
---