Discover more from 3 Million Years
Digital comics news, reviews and more. With Custard Comix - with a zine about things, comics and more to come!
Monsters & Midways Coming From Band Of Bards
In 2023
A new announcement of an upcoming series from Band Of Bards - Monsters & Midways.
Band of Bards is proud to announce a five-issue mini-series coming in next March called MONSTERS & MIDWAYS. A heavy metal guitarist in 1970s Chicago hasn't made the big time with his songs of magic, wizards, & elves. Let's see how he does with the real thing.
Thanks for reading 3 Million Years! Subscribe for free to receive new posts and support my work.
Band of Bards Comics, the fast growing comic book publisher from Buffalo, has signed an exciting series to add to their eclectic catalog. Joining the Bards are Nick Goodwin, Jeremy Megert and Chuck satterlee and their sword & sorcery series, MONSTERS & MIDWAYS! In the series, magic is real & Wizards have always protected a blissfully ignorant human population from dark magic. But now a group of pissed off elves, a barbarian named Dave, his cocky magic weapon maker, and a wizard with horrible people skills need to stop an evil wizard from mixing nuclear energy with that terrible dark magic. Fans of Heavy Metal, Hellboy, and Harry Potter will enjoy this thrill ride for the ages.
"When the team submitted to us, it really wasn't a hard decision for our editorial team", stated Tim Stolinski, co-founder & co-publisher of the quickly growing publisher. "We are working towards a solid 2023 to build on the progress made in our first year. MONSTERS & MIDWAYS has a strong team, and is an exciting story so it was a simple decision for us."
"Band of Bards is a perfect home for this book", stated co-creator Nick Goodwin. "We've found Tim & Chris at BoB to be wonderfully helpful and just as excited about the series as we are."
Look for Band of Bards to solicit MONSTERS & MIDWAYS in the January edition of Diamond Comic Distributors' PREVIEWS Magazine. It will be slated for a March 29, 2023 release and will run for five months. Issue #1 will also feature variant covers by soon TBA artists and will be unveiled at C2E2 next March at Satterlee, Goodwin & Megert's table.
The Series is created by Nick Goodwin (Co-Creator/Co-Story) Chuck Satterlee (Co-Creator/Scripts) & Jeremy Megert (Co-Creator/Art) and will feature Nicholas Michael on colors & industry legend Tom Orzechowski on letters. More information can on these creators can be found at www.defectivecomix.com or the creator section of www.bandofbards.com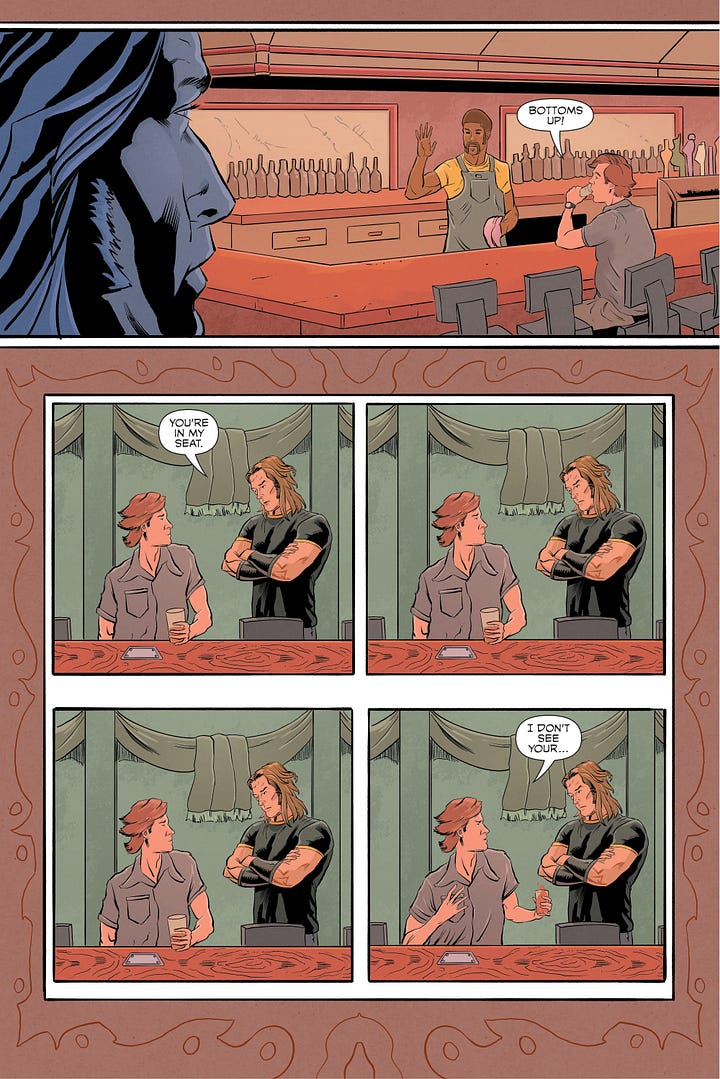 Band of Bards is an independent publisher of comics and graphic novels formed in March of 2021 by Timothy Stolinski and Chris Benamati. Based in Buffalo, NY we are committed to publishing stories with a focus on Representation, Inclusion, and Diversity. We support creator-owned IP and intend to foster community, and change through intentional publishing.