Discover more from 3 Million Years
Digital comics news, reviews and more. With Custard Comix - with a zine about things, comics and more to come!
Out Today: The Best of 2000 AD Vol 4
Get It From Rebellion
Get some of the best strips and stories from the pages of 2000 AD from Rebellion in the pages of this latest volume of The Best Of 2000 AD - It's out now!
3 Million Years is a reader-supported publication. To receive new posts and support my work, consider becoming a free or paid subscriber.
The Best of 2000 AD Volume 4 Is Out Now!
The fourth volume of Best of 2000 AD – the best-selling landmark series from the cult comic, bursting with our greatest stories for a new generation of readers!
Every Best of 2000 AD contains a mix of modern classics and gems from the vault. In each edition you'll find an explosive new Judge Dredd adventure, fresh essays by prominent popular culture writers, a graphic novel-length feature presentation by global legends and a vintage Dredd case.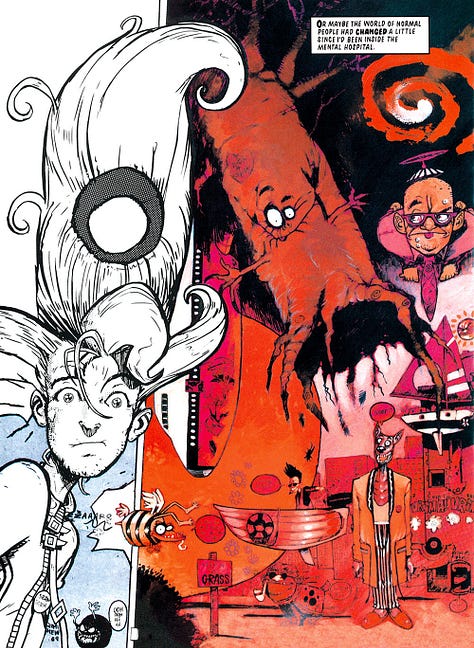 When Judge Dredd investigates a potential whistleblower, it's hard to avoid paranoia when information is this Mega-City Confidential; from medieval Prague to the streets of Elizabethan London, Kek-W and John Burns sound the call to battle extra-dimensional Wurms and join The Order; a rolling stone gathers no mousse as Pete Milligan and Jamie Hewlett tangle you in Hewligan's Haircut, a shear reality-warping victory roll that's just the tonic; quake to the Cry of the Werewolf with an all-time Dredd classic by Alan Grant and Steve Dillon.

Out on 11 October and boasting brand new covers from an all-star line-up of artists including Marguerite Sauvage (Archie) and Glyn Dillon (The Batman) with designer Tom Muller (X-Men), Best of 2000 AD is the essential gateway into the Galaxy's Greatest Comic.
---