Discover more from 3 Million Years
Digital comics news, reviews and more. With Custard Comix - with a zine about things, comics and more to come!
Preview: Essential Judge Anderson
From Rebellion
From the pages of 2000 AD, Rebellion has announced a new collection featuring our favourite Psi-Judge - Essential Judge Anderson.
ISBN: 9781786189356
Publication date: 20 June 2023
Price: £21.99/$26.99
Pages: 144
The best-selling Essential Judge Dredd collection expands with a new line dedicated to 2000 AD's iconic science fiction heroine, Judge Anderson!

Created in 1980 by John Wagner and Brian Bolland, Judge Cassandra Anderson of Justice Department's Psi Division is a psychic law enforcer protecting Mega-City One from all manner of threats both man-made and supernatural, from oridinary criminals to the undead superfiends, the Dark Judges!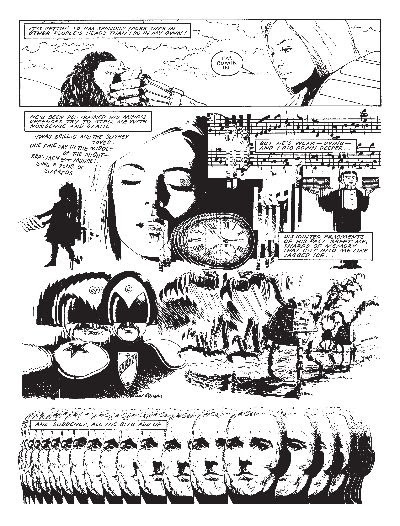 Quirky, irreverent and headstrong, Anderson's quirks are tolerated by the oppressively strict Judges so long as she does her job – but her sense of justice and morality soon calls her to question the Law of the Judges in these landmark adventures, written by Alan Grant and featuring jaw-dropping art by Arthur Ranson and Mick Austin.

As Anderson battles to save Mega-City, psychic twins, and her friend Judge Corey from psychic attacks and their inner demons, her faith in the systems around her begins to crumble. And when the world is teetering on the brink of an apocalyptic collapse, it will take everything Anderson has to save the world at the ancient temple, Shamballa.

Grant's run on Anderson, Psi Divison showcased a new depth for both 2000 AD and Anderson, as his stories took in the gamut of human emotion and spirituality. 'Shamballa' is to many, the quintessential Judge Anderson story, and it serves as the perfect opening volume of Rebellion's new Essential Judge Anderson line.
---