Discover more from 3 Million Years
Digital comics news, reviews and more. With Custard Comix - with a zine about things, comics and more to come!
Tales From The Cave Coming This September
From Mad Cave Studios
A collection of horror stories coming from Mad Cave Studios, featuring new talent from their recent talent search. Check out the details below of Tales From The Cave.
This fall, it's a bag of tricks and treats as three new stories unfold in this all new one-shot from the 2022 talent search winners, exclusively from Mad Cave Studios
Trick or treat! Mad Cave Studios is excited to announce Tales From The Cave, an all new one-shot featuring three amazing stories from three Mad Cave classics, featuring writers David Hazan, Keith Frady, and Rachel Pinnelas; with art by Shane Connery Volk, Luca Romano, Riccardo Cecchi, Marco Pelandra, Marco Tortella, and Marcello Iozzoli!
Just in time for Halloween, Mad Cave Studios is proud to present readers three treats: a spooky Nottingham story from Hazan, Volk, Romano, and Birch; a Battlecats "tail" featuring teenage felines tempting fate; and a Hunt. Kill. Repeat. battle over technology. 

Fans of all three worlds are given "pumpkin" to talk about with stories crafted by MCS Talent Search winners from past to present!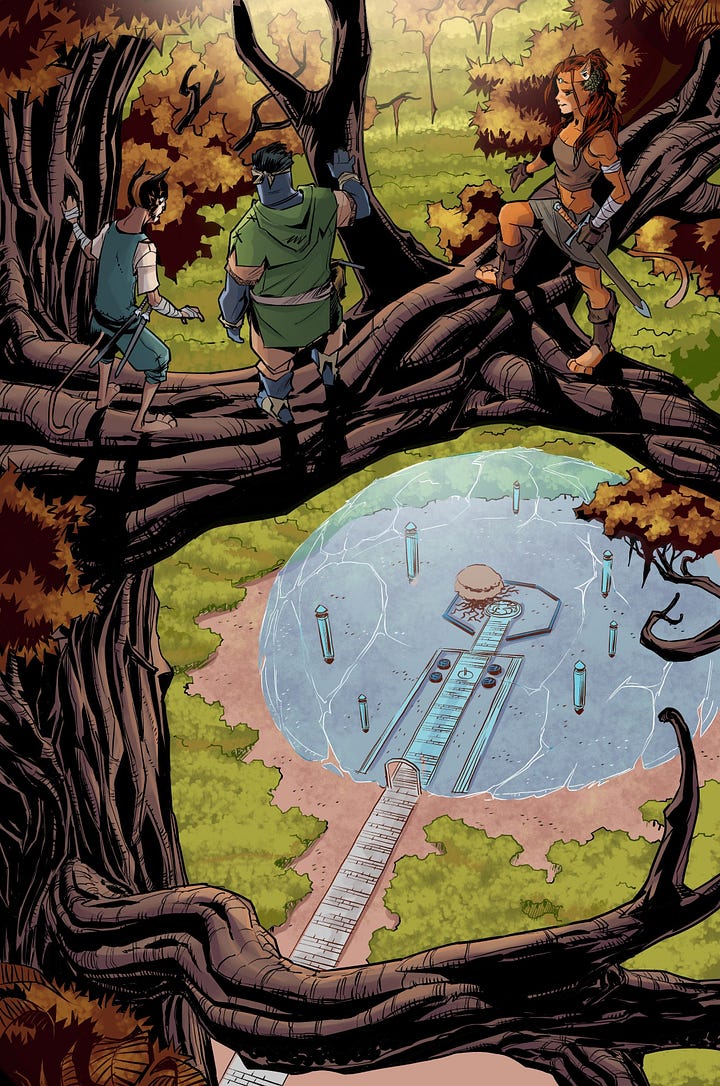 "Tales From The Cave celebrates Mad Cave's past, present, and future through stories set within our most famous worlds," said Mad Cave Studios Senior Editor, Chas! Pangburn. "From old fans to new readers, all three tales act as further world-building and a great introduction to each series. We're beyond proud to highlight these stories created by winners of our yearly talent search—it's an anthology worthy of any pull list!"
Tales From The Cave is coming September 27th, and is now available for preorder at www.madcavestudios.com. Lettered by Justin Birch, Renato Quiroga, and Andriy Lukin. Cover art by Shane Connery Volk and Luca Romano. 
---