Discover more from 3 Million Years
Digital comics news, reviews and more. With Custard Comix - with a zine about things, comics and more to come!
You've Been Cancelled Coming Soon
From Mad Cave Studios
Coming in June 2023 is a new series from Mad Cave Studios, written by Curt Pires. Here are the details of You've Been Cancelled.
From the 2022 class of Forbes illustrious 30 under 30, TV writer Curt Pires brings an exciting new dystopian series to Mad Cave Studios
Mad Cave Studios is proud to announce You've Been Cancelled, the all-new 4-issue dystopian/action series by best-selling writer and producer, Curt Pires (Youth, Wyrd) with art by Kevin Castaniero (Grit) and colors by Jason Wordie (First Knife, Rogues); letters by Micah Myers.
In the near future, cancel culture means more than just losing your job… it could mean your life. The world's premier entertainment event is CANCELLED - a live-streamed program where elite bounty hunters called cancellers kill individuals who society has voted to "cancel" following heinous actions or offenses. Our story follows Roland Endo, the world's #1 ranked Canceller. Because of this status, Roland lives in a constant state of paranoia with a target on his back…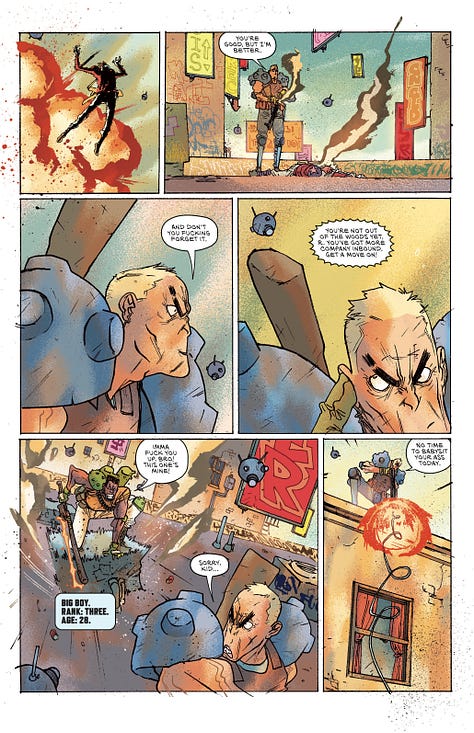 "I'm ecstatic to be bringing You've Been Cancelled to life with Kevin, Jason, Micah and our publishing partners at Mad Cave," said Curt Pires. "This is a book that has hilarity, satire and good old fashioned ultraviolence in equal measure. Not to mention mind-blowingly beautiful artwork."  
"I personally can not wait for you guys to read this book. Lots of whiskey, sweat and tears went in on my end, so hopefully it delivers," said Kevin Castaniero. "Hell, based on the team we have working on this, I think it will do that and more!!! Hopefully you have as much fun reading the book as I did illustrating it!!! Cheers."
"It's great to be working with Curt and Kevin," said colorist Jason Wordie. "I had a blast coloring this book. The writing is great and the artwork is full of energy and detail."
Be there or be square, You've Been Cancelled #1 drops June 2023. Cover B by Martin Simmonds (Department of Truth).